Masseria Spetterrata
Agriturismo - Restaurant
72016 Contrada Spetterrata
Montalbano di Fasano (BR)
Apulia - Italy

Tel. e Fax +39 080 4810734
Mobile +39 328 2230951



>>

Email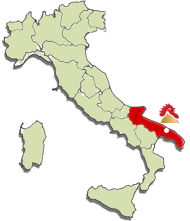 Agriturismo and sea
The Apulian coast of Salento is characterized by the presence of small centers that develop around its medieval village, overlooking the beautiful beaches and crystal clear waters of the Adriatic Sea.

Among the most beautiful places there are Ostuni, the white pearl of the Mediterranean, Carovigno, the nature reserve of Torre Guaceto and the natural park of coastal dunes from Torre Canne to Torre San Leonardo, between the towns of Ostuni and Fasano.

For over a decade the sea coast between Fasano, Ostuni and Carovigno receives prestigious awards Blue Flag Fee (Foundation for Environmental Education- Foundation for Environmental Education) organization established in 1987, which annually certifies the environmental quality of the coastal resorts .

This is the coastline which overlooks a panoramic position in the Masseria Spetterrata.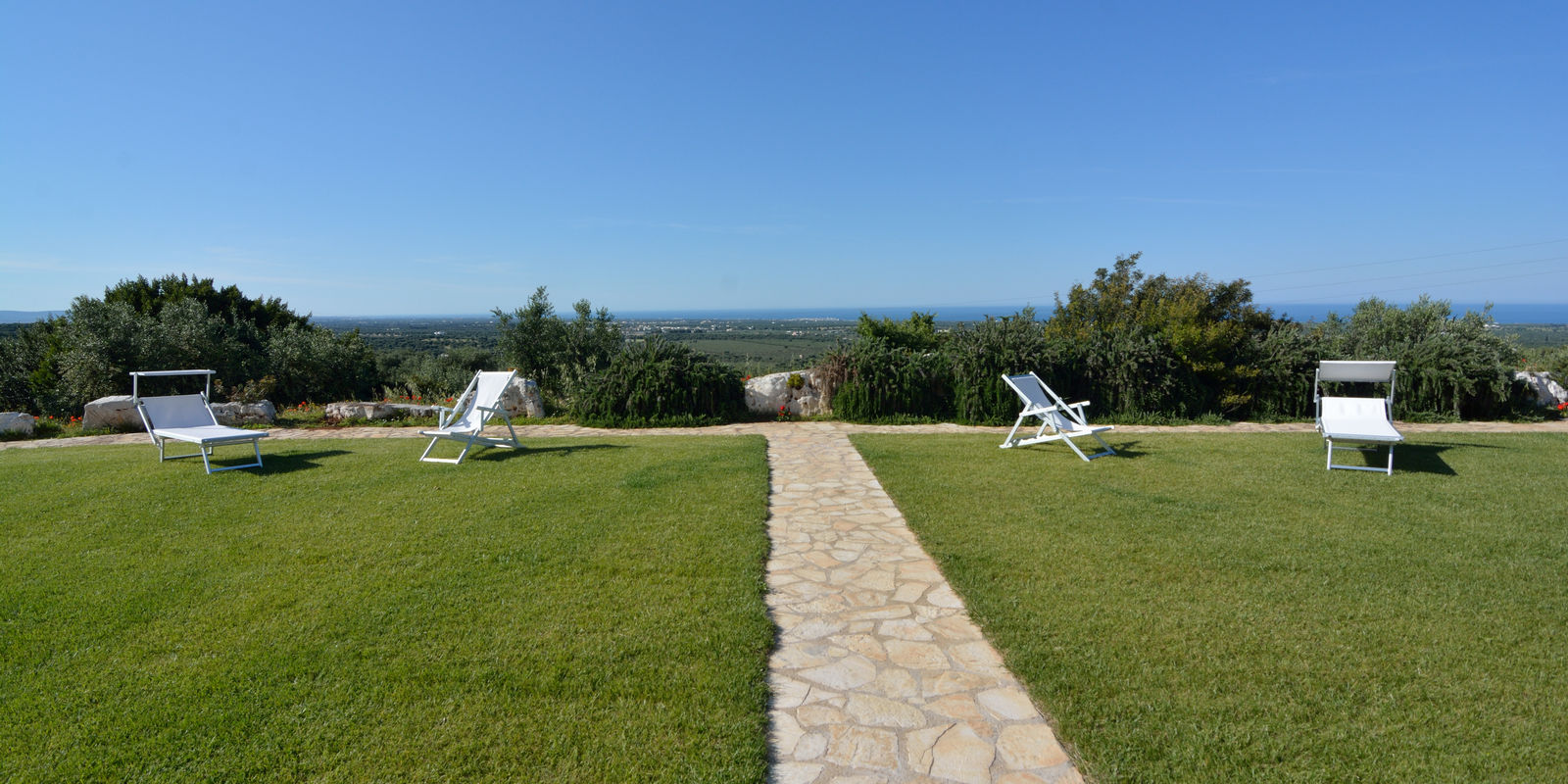 The Park of coastal dunes from Torre Canne to Torre San Leonardo
The Regional Natural Park Coastal dunes from Torre Canne to Torre San Leonado covers about 1,100 acres between the towns of Fasano and Ostuni.

The park is characterized by 8 kilometers of coastline combined inland agricultural areas where there are centuries-old olive groves and ancient farms. It's an area with a great diversity of environments, from the coast to the interior are the beach, the dunes, the wetland behind the dunes, fossil dunes, the blades and rocky areas with large expanses of olive trees.
On the beach there are also abundant in some place, traces of volcanic dust typically black that is transported from the Monte Vulture - an extinct volcano in the Basilicata - to the sea from the river Ofanto.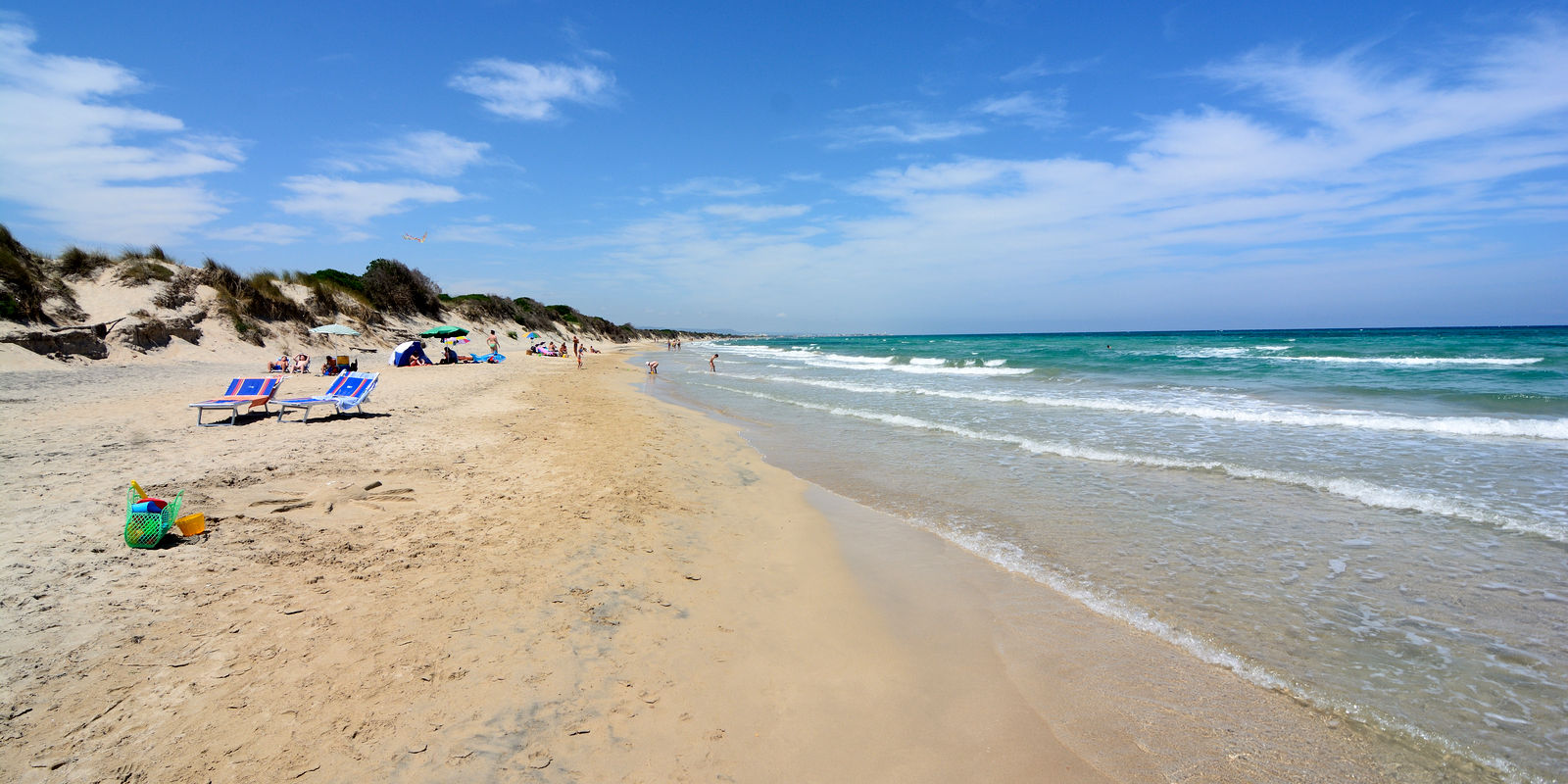 The nature reserve of Torre Guaceto
The nature reserve of Torre Guaceto is a marine protected area, state nature reserve, which covers approximately 1,200 hectares with a coastal front of 8 kilometers. It is one of the natural jewels of Apulia and is located in the northern coast of Salento in the Brindisi district

Sea with crystal clear waters alternate multiple habitats and natural landscapes characterized by dunes and marshes of the Macchia Mediterranea. The wetland area behind the coast is a place where there are many species of migratory birds and amphibians. The oasis is dominated by a tower lookout, an Aragonese tower dating back to 1531, now home to the Environmental Education Center of the WWF.