Masseria Spetterrata
Agriturismo - Restaurant
72016 Contrada Spetterrata
Montalbano di Fasano (BR)
Apulia - Italy

Tel. e Fax +39 080 4810734
Mobile +39 328 2230951



>>

Email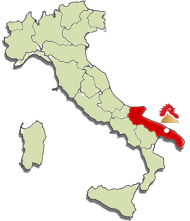 Online Store
Only the best of our olives become extra virgin olive oil Masseria Spetterrata.
The oil we produce is obtained from the pressing of the olives and leccina type ogliarola by ancient olive trees, which are harvested by hand and pressed within 36 hours max.

The extra virgin olive oil of the farm Masseria Spetterrata turns out to be of very high quality, fruity and slightly bitter with an almond aftertaste, very low acidity and excelled organoleptic characteristics.

You can buy our oil directly from this site. It 'very simple: select the product and follow the steps.
All the olive trees, most secular, are born with the ancient technique of the graft on wild olive trees (wild olive trees) were born spontaneously in the Mediterranean. Not a tree or a stranger from non-native cultivars is present over the land.

The Farm Masseria Spetterrata has always taken care of the cultivation of olive trees, the transformation in extra virgin olive oil and finally the marketing of the product directly to the consumer.
The company is included within the so-called oil route, punctuated by mills, rural villages and, above all, old farms, the latter being defined as the historical oil industries of Puglia.